Floor Sanding On Long Island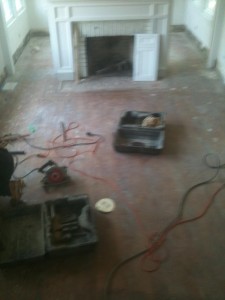 Callahan Brothers Floors, Inc. are the experts when it comes to the floors in in your Long Island home. They are the Long Island floor sanding experts who can refinish any floor in your Long Island home and restore it to its original beauty. We have over thirty years of experience in floor sanding and the floor industry and we service customers on Long Island in both Nassau and Suffolk counties.
For the best Long Island floor sanding services, get in touch with Callahan Brothers Floors, Inc. We will transform the hardwood floors in your Long Island home. Our methods of Long Island floor sanding are the very best. Our Long Island floor sanding specialists are very experienced and true craftsmen. If your floors are in need of refinishing, we will come to your home and assess the condition of your current floors. Our technicians will make recommendations for floor sanding or refinishing and they will explain every step of our process.
If you have decided to have your floors refinished, choose Callahan Brothers to take care of the floor sanding in your Long Island home. We use machinery that sands the floor while still working gently and never scratching. If you would like to add a new look to your floor, in addition to floor sanding we can change the appearance of your floors with a different color stain. The floors in your Long Island home will look brand new again! Keep in mind that we can take care of the floor sanding in one room or in your entire home. Your new floors will look amazing after a floor sanding service, for years into the future.
In some Long Island homes, the floors may be so heavily damaged that floor sanding alone will not help. In those cases, customers may choose to have a brand new floor installed. At Callahan Brothers we can handle all aspects of hardwood flooring installation for customers throughout Long Island and New York City. There are many different choices when it comes to hardwood flooring, and we work closely with our Long Island customers to determine which type of wood will work best in their home or business location. Different wood choices are available and customers can decide which wood they like best and which type of material will work well in the rooms of their choice. A new floor installed by Callahan Brothers will totally enhance your Long Island home.
If you love the floors that you already have in your Long Island home, but they are scratched and dull, your floors may benefit from simple floor sanding. This floor sanding process really perks up the look of your floors, gets rid of scratches and adds a brilliant shine! Call Callahan Brothers Floors for floor sanding, floor refinishing and new hard wood floor installations at your Long Island home.
We offer quality and reliable floor sanding services, great customer service and competitive rates. Your Long Island floors will really shine after a floor sanding service from Callahan Brothers. Call us today at 631-757-2663 or email michael@callahanbros.com.